ABC-Sell My House sets the stage for success.
The first impression makes the lasting impression.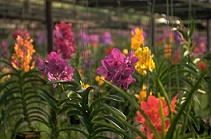 We offer time-tested ways to give your home a great first impression.
Give your house some great Curb Appeal.
A well maintained lawn makes a great first impression.
Give your house a fresh coat of paint if needed.
Replace any burned out lightbulbs on your outdoor lighting.
Put the kids' toys and your lawn care equipment in the garage, or tool shed.
Make sure your house has Inside Appeal.
Pets are nice but keep the air fresh.
Cooking odors should be kept to a minimum.
Kitchens and bathrooms must be clean and inviting.
Limit the number of personal photos on display. Potential buyers need to see themselves in your space.
A fresh coat of paint goes a long way.
Want to make your house more attractive to buyers for a faster sale? Click Here and let's get started!